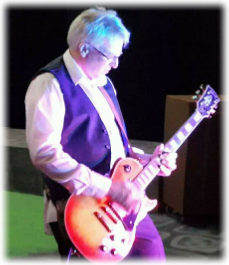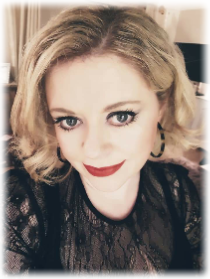 Hi, I'm Kelly-ann! I have been a performer both musically and dramatically since the age of 5. I have many years experience within the music industry under a variety of guises. I started on the pubs and clubs circuit at the age of 16 and developed a taste for entertaining the crowds. I have been lucky enough to perform at the London Palladium as a principal, and also enjoyed playing at Carfest for Chris Evans as part of an Abba Tribute Act, we were the supporting act on before Take That!! I started my own band 'Kellys Heroes' in 2016 where I met and fell in love with Graham.
We started 'It Takes 2' Duo initially as a side project, but within a year it had taken off to epic proportions and we have gained a wealth of experience and some fantastic memories from working abroad as a Resident Duo, and also on Cruise Ships. We also enjoy entertaining at weddings, Corporate events and festivals, when back in the UK.
Hello, I'm Graham! I have been playing guitar for over 40 years, and have a been fortunate enough to have played professionally for some outstanding bands. One of my favourites was playing for the Basking Iguanas who also comprised members of The Racing Cars and Van Morrison's touring band.
I played the pubs and clubs circuit for many years as part of a duo called Tilt and have recorded some of my own musical creations.
As It Takes 2, we are fortunate enough to play some beautiful venues in some beautiful countries, as both a Hotel Resident Duo and as a Cruise Ship duo. We also enjoy playing hotels, festivals and theatres back in the UK, The Dylan Thomas Theatre and Cardiff City Hall are amongst my favourites, being a Welsh boy! We continue to go from strength to strength as a duo and love nothing more than hearing an audience singing back to us.